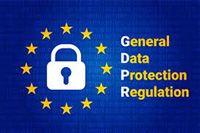 GDPR Privacy and Cookie Law
For us the protection and management of your privacy is very important. We manage navigation data and that you will entrust us with the same professionalism, rigor and safety that we require for our software applications.
Below you can view the documents that illustrates in detail how we treat the privacy and cookies law of the site in accordance with the provisions of the GDPR and international regulations.